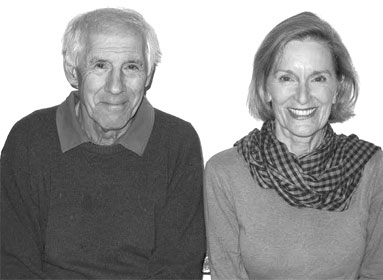 The Copy Editors: Dr Jeremy David and Lexi Lawson
A world of difference is possible between a well-edited article, story or book and the original manuscript delivered by the author. We offer various levels and complexity of editing. The most in-depth work we do is substantive editing, which involves our scrutinising a poorly constructed, badly written manuscript, and either making improvements or suggesting possible changes to the author.
In copy editing, we prepare a document for publication by clarifying meaning, using appropriate language, good grammar, and correct spelling and punctuation. In addition, we look for consistency of facts, edit tables, figures and lists, and ensure that each reference is properly cited in the bibliography.
We also proofread. This is when the final edited material is checked to see that all corrections have been included and there are no lurking spelling mistakes or errors in punctuation or style. We deal with references in the bibliography, making sure they are in alphabetic order and cited according to the relevant academic convention.

Lexi and Jeremy jointly offer a competent and comprehensive editing service. They are skilled at improving any writing, from fiction to scientific, from legal to business. They also proofread, and rewrite poorly written material when necessary. Between them, they offer clients twenty-five years' experience in the industry.
They are both members of PEG (Professional Editors' Guild) and abide by its code of conduct.
Read more about
Jeremy
here. Read more about
Lexi
here.
When I interviewed editors for my fiction novel, "The Immortal Life of Piu Piu", I chose Alexia Lawson. She convinced me with her fine command of the English language, her sensitivity for the subject matter, and the precision of her work. Communicating with her is easy, delivery is prompt and her rates are fair. I am very pleased to recommend her editing services to all writers.
Bianca Gubalke, author: The Immortal Life of Piu-Piu. (Arteby Publishing, 2015.)